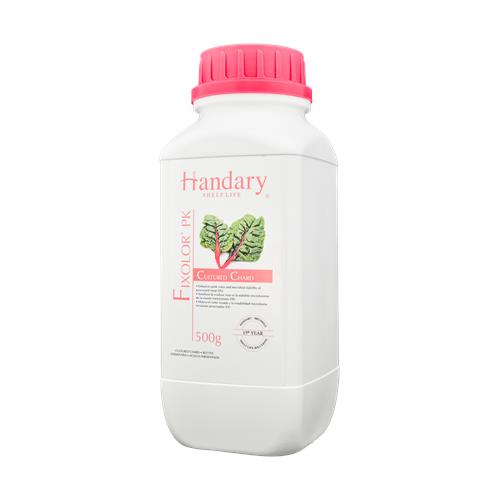 Fixolor™ PK
Pre-converted Vegetable Nitrite
Introduction
Applications
Nitrite is a typical curing agent to boost the formation of pink color of cured meats, provides the cured flavor, has a bacteriostatic impact, and acts as an antioxidant for suppressing lipid oxidation. Moreover, more consumers concern about negative health effects of synthetic nitrite, while the nitrite from natural source such as vegetables receives the perception as natural and healthy.
Fixolor™ PK is kind of pre-converted nitrite from reddish chard, which is used as natural nitrite to replace synthetic nitrite in enhancing the red-pinkish color and flavor development, as well as minimizing or even eliminating the need for an 'incubation period' of using starter culture in natural curing required elevated temperatures for the nitrate conversion.
Applications

Functionalities

Dosage

Meat, Poultry and Fish

Cured meat

Enhancement of pink color and microbial control

30-50gr/kg
APPLICATION AREAS
Select typical case studies
Fixolor™ PK is labelled as vegetable nitrite or pre-converted chard.