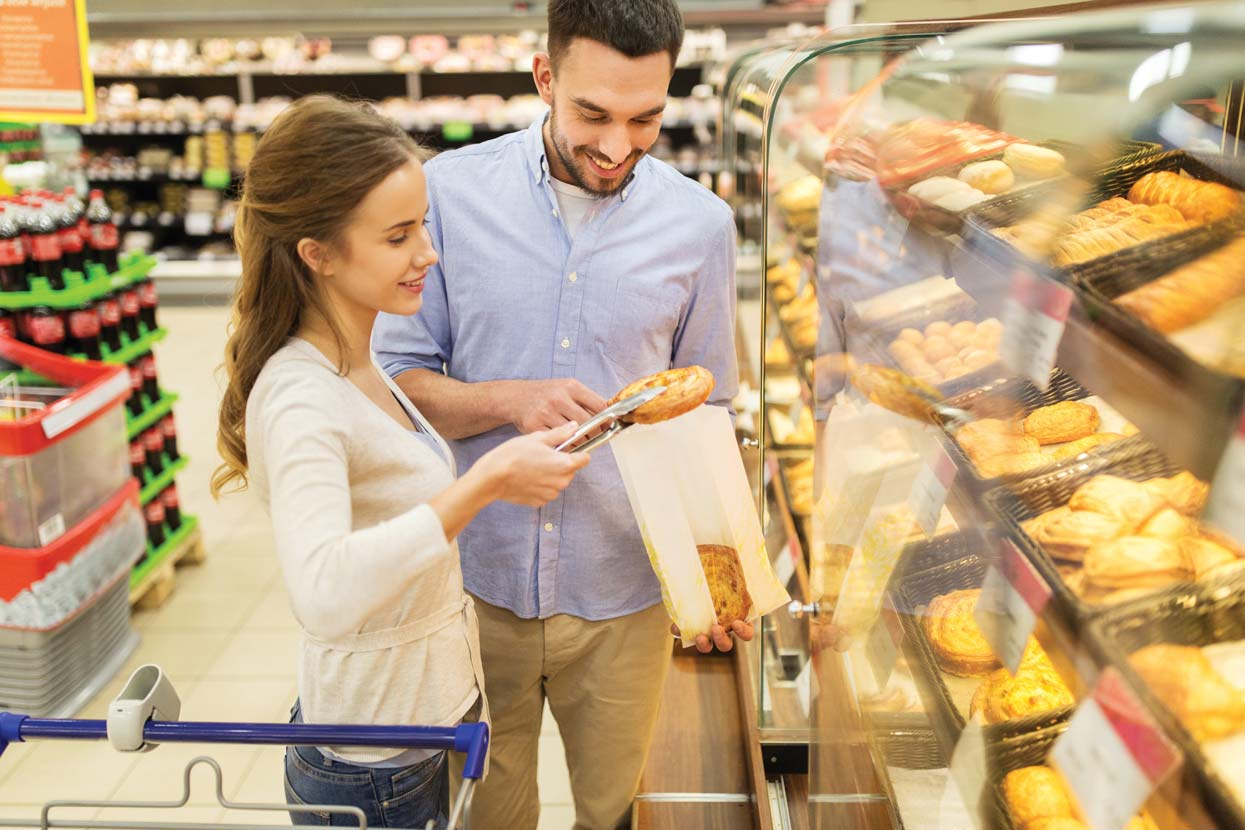 BOOST MICROBIAL AND COLOR STABILITY
Consumers are increasingly demanding bakery products that have better fresh-like qualities. In addition, changes in retail and internationalization of markets have resulted in increased distribution distances, and longer storage times are required. Setting a new standard for sustained and enhanced freshness across the entire life cycle of bakery products.
The ingredients in bakery products such as flour, egg, sugar and salt are usually the sources of spoilage organisms. High water activity, neutral pH and warm or humid storage conditions predisposed these products to fat oxidation, mold and yeast spoilage. Possible cross-contamination of Salmonella spp. or some spore formers like Bacillus spp. and Clostridium spp. from contaminated ingredients. And starch retrogradation and moisture loss may become bakery firmer and texture loss.
Our solutions include Natap®, Proteria®, Planteria™, Guardox™, Trehalox™ and White Fiber™ have been developed to effectively delay mold growth, staling moisture retention, and oxidation throughout the entire supply chain.
Prevention against mold

Mold spoilage is common in the bakery industry, mold growth determines product shelf life of both high moisture and intermediate moisture baked goods. Baking destroys most molds. However, during cooling and packaging, bakery recontamination can occur and cause growth to take place.

Natap®, Proteria® and Planteria™ are used as natural alternative to chemical preservatives such as calcium propionate against mold in bakery products.

Retarding staling and Moisture retention

When stored at ambient temperatures, most breads, rolls or products with a moist, spongy crumb undergo a progressive deterioration of quality

commonly known as staling. In general, the higher the moisture content of the product in its fresh state, the more pronounced are the changes resulting from staling.




Our solutions include Trehalox™ and White Fiber™ can help maintain crumb softness by reducing moisture migration and starch retrogradation.

Rancidity

Fat and oils are major ingredients for many baked goods. Chances of fat or oil being rancid becomes high if stored for a longer period effect, and affect the quality of baked items.

Guardox™ can delay oxidation and ensuring the original fragrance.
SOLUTIONS
Sauces,Dressings and Dips
Soups and Broths
Raw meats
Cooked uncured meats
Dried meats
Fish & seafood
Raw poultry
Pasteurized cured meats
Cooked uncured poultry