FI South America Exhibition, Sao Paulo (Brazil)
09-08-2019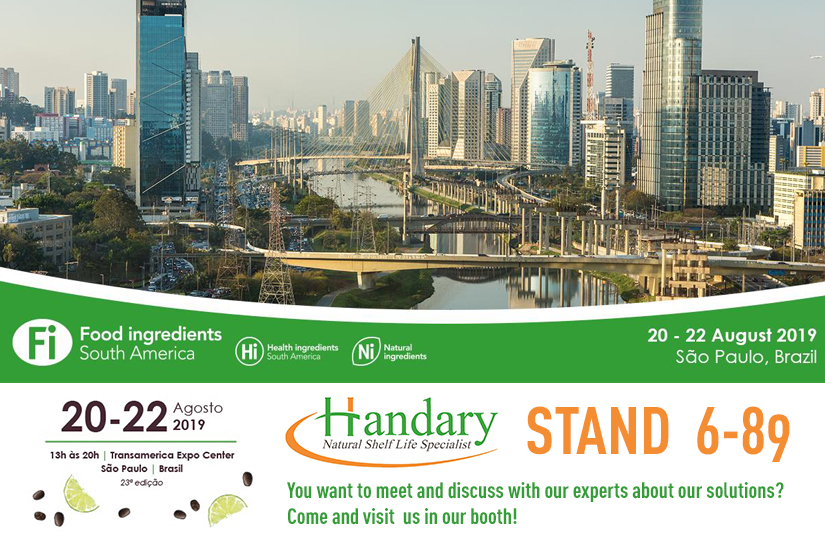 THE GREATEST GATHERING OF FOOD INGREDIENTS EXPERTS IN SOUTH AMERICA.

It is time to visit South America.
We are happy to announce our participation in the FI South America Exhibition, which will be taking place in Sao Paulo (Brazil) during the 21st, 22nd & 23rd of August 2019.
We have always believed in the great potential of this region and we are ready to open new markets and to discover which of our products could be the best fit for the South American needs concerning food shelf life extension from natural ingredients.
Along with our partner in Brazil, Kraki, we will be present in the stand 6-89. We would not like to miss the opportunity to meet you and to see how we could work together. Thus, we kindly invite you to visit us or to ask for an appointment sending the request to Fernando Plaza Teresa (Sales Manager) at fernando.plazateresa@handary.com.
At the same time, we can not wait to meet our amazing existing partners in South America to strengthen our relation and to discover new opportunities.
We are looking forward to discussing with you! For any other matter, please contact us at info@handary.com or visit www.handary.com.