FIRST event by IFT
30-07-2021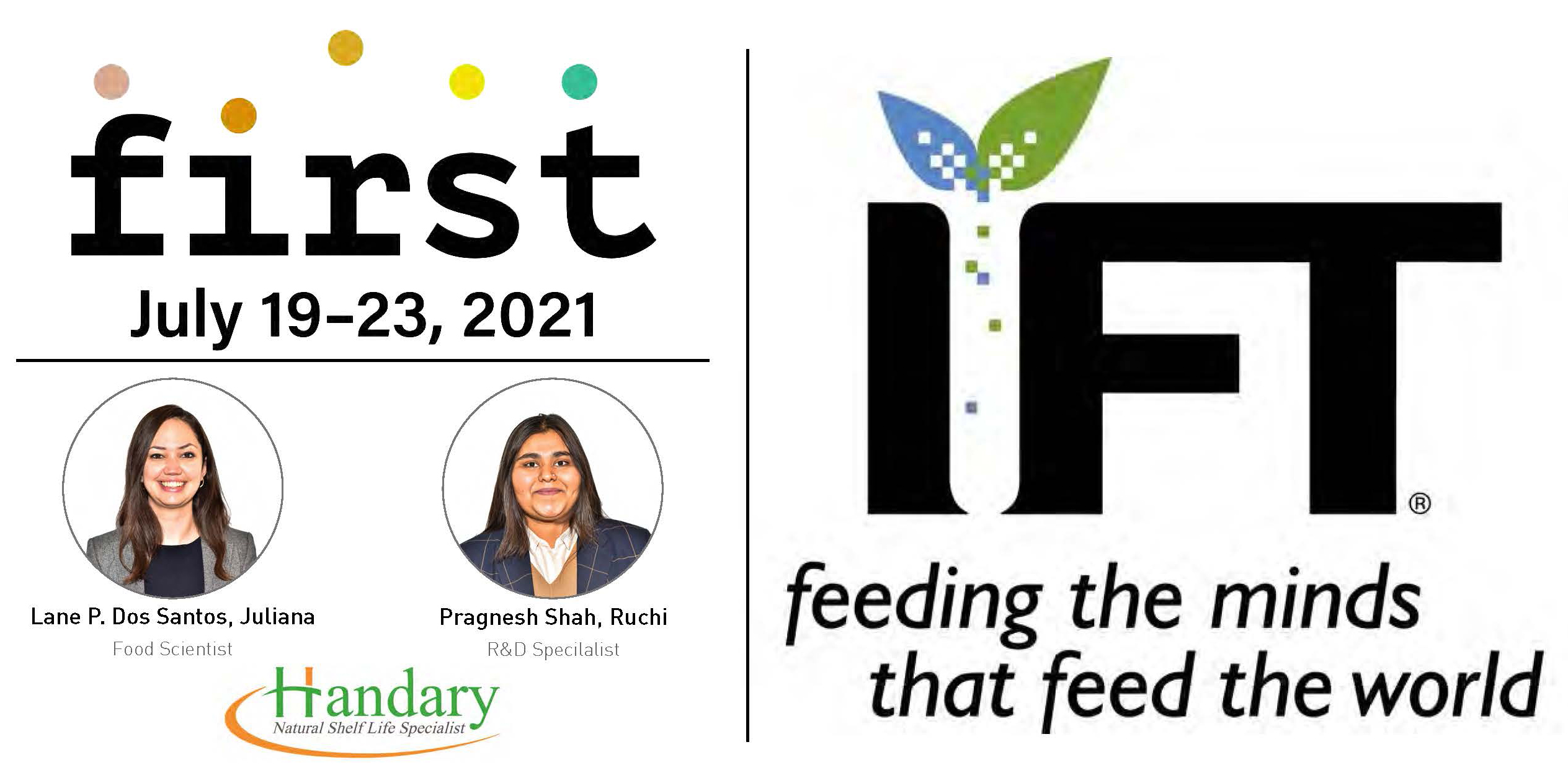 Handary's R&D team has had the pleasure to participate in the FIRST online event to present our recent research about the antifungal properties of Olive Pulp Extract in oil-based salad dressings.
The virtual event FIRST (Food Improved by Research, Science & Technology) carried out by the Institute for Food Technologists was held between the 19th and the 21st of July. The event sought to redefine the current need for science and technology to fulfill the United Nations mission for a sustainable tomorrow.
IFT created an equitable opportunity for professionals, researchers, and business leaders to come together and talk about the change of direction of the food industry in these current changing circumstances by making business strategies open to all.
Handary's participation was noted to stand out as one of the next big game changers in the market, with the growing demand for clean labels and upcycling food innovations. It connected Handary to professionals in the field searching for emerging natural ingredients that follow the current market trends.
Handary's R&D team, Dr. Juliana Lane and Ruchi Shah had a great opportunity to present our recent research titled "Antifungal Activity of Olive Pulp Extract: A Clean Label Solution to Oil-Based Salad Dressings" for the on-demand session of scientific research posters. This is the first study that portrays the effect of Olive Pulp Extracts (Guardox™ OE) against yeasts and mold growth in oil-based salad dressings.
Guardox™ OE is rich in polyphenols and widely used as an antioxidant flavoring against lipid peroxidation in various food. Besides its powerful antioxidant effect, Guardox ™ OE may also be used as an antimicrobial, thus offering total protection in such products, increasing their stability and shelf-life.
If you want further information, do not hesitate to check the FIRST event website or write to us with any questions.