Proteria CV in Soy Burger
14-04-2022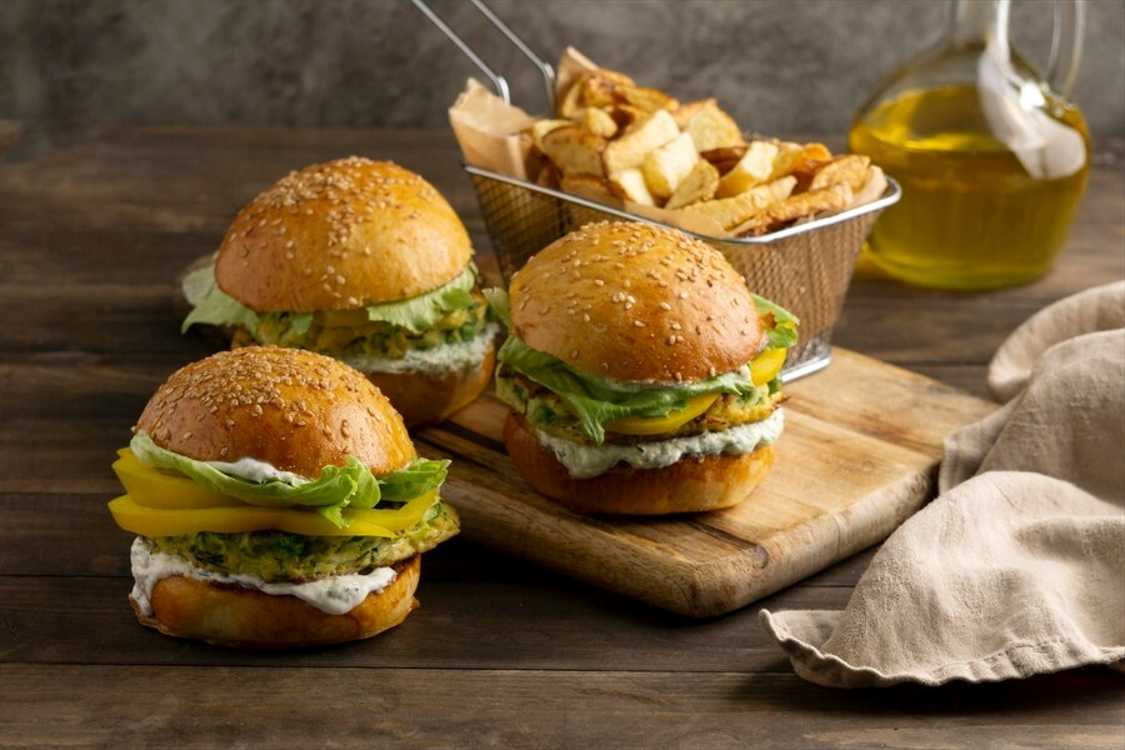 A sustainable future also depends on what we eat. Handary not only follows food trends but also contributes to offering natural solutions to environmentally sustainable nutrition!
More and more people are choosing to eat less meat for reasons of health and environmental sustainability. The market offers a wide range of products that attempt to replace, in taste and shape, many animal-derived foods. Consumers are becoming increasingly aware and vigilant about the labels of origin and production. Labelling has become a crucial tool to recognize and pick for products made up of 'consumer-friendly' clean ingredients.
Soya burgers are one of these products and are increasingly appreciated in the food market. For many years now, we have experienced the spread of different types of vegetarian burgers across the globe. From restaurant menus to supermarket shelves, there is a wide choice of vegetarian and vegan options. Soy-based burger patties are made using soybeans or proteins derived from soybean. Intrinsic factors of soy burgers, such as high-water activity and pH (5.5-7.2) favor the growth of bacteria, yeasts and molds.
Proteria® CV by Handary SA is a natural solution to prolong the shelf-life of vegan soy-based patties. It is composed of natural weak-acidic metabolites produced by fermenting sugar with food culture and blended with distilled vinegar. It is mainly used to improve the qualitative stability and prevent microbial spoilage of culinary foods and meat products. Proteria® CV meets consumer demands of friendly labelling and function to naturally extend the shelf-life of soy-based burger patty without compromising its quality, freshness and sensory characteristics. It has been widely accepted as a clean-label alternative to synthetic preservatives.
You can now download the latest specific brochure with all the results obtained on PROTERIA CV IN SOY BURGER and a guide for its use. If you have any questions, do not hesitate to Contact Us!